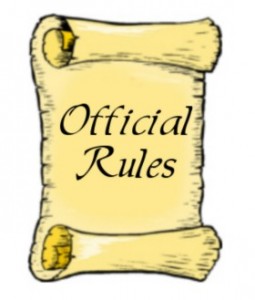 Dundalk Heritage Fair Rules and Policies
The Dundalk Heritage Fair is an event dedicated to honoring the birth of our nation, and the celebration of our country and community. We ask that upon admission all guests respect and comply with the rules and guidelines set by the fair.
All bags will be checked at gate entrances
No bottles, cans, coolers, or thermoses are allowed to be brought into the fairgrounds
No outside alcoholic beverages are permitted
Anyone who is publicly intoxicated may be denied admission or asked to leave fairgrounds
No admittance into the "Beer Garden" area without a valid identification showing the age of 21 or above
Adults may not bring children of any age under 21 years old into the "Beer Garden"
No pets allowed
Shirts and shoes are required to be worn at all times while on fairgrounds
Lawn chairs, blankets, etc. that are left overnight in the park will be thrown away as the park is cleaned each night. If an item appears lost, we will make an effort to bring the item to the lost and found to be retrieved
No bikes, skateboards, or any wheeled or motorized devices other than certified handicapped assistance vehicles or baby strollers are allowed on fair property
Purchase of a ticket at the cost of $10.00 (Children 12 years and under are free) provides you with general admission onto the fair property and to all that is offered within. No set seating is available for stage shows so please be courteous to others and allow for sufficient space and passage for everyone participating. Please keep all pathways clear to pedestrians as well as space in front of vendors to allow for access to each business. This is for security and safety reasons.
The Dundalk Heritage Fair Association reserves the right to deny admittance or remove any person in non-compliance to the standards and policies set by the fair. We ask that when joining our celebration that all patrons comply with the standards and rules that have been set to ensure a safe family event open to the great community of Dundalk that our families and friends call home.
Thank you for your cooperation in keeping the fair a safe, friendly, family event.  We look forward to seeing you in the park soon!