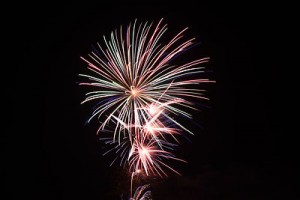 The Dundalk 4th of July Fireworks will be held on
July 4th starting at 9:15PM (North Point Government Center/Grange Elementary)
.  While the fireworks can be viewed in numerous sites throughout Dundalk, they are primarily centered around the North Point Government Center.
Fireworks Information
What: Dundalk 4th of July Fireworks
When: July 4th
Where: North Point Government Center (lit here, can be seen in surrounding areas) Need directions? Click here.
Time: 9:15PM (approximate)
Rain Date: July 5 at dusk.
For more information or comments regarding the fireworks, please contact us via our Contact Us page and select Fireworks from the drop down list.
Photos are on our Flickr page.  Anyone is allowed to post images to the group.  You must be a member of Flickr to share images to the group.
Click here to see the complete list of registered/publicly-funded firework shows throughout Baltimore County.